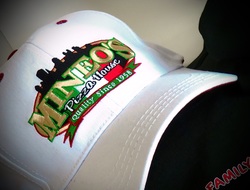 Mineo's Hats 15.00


---
Mineo's Cotton
T- Shirts
15.00
Sizes S- XXL

We can Fed Ex our hats & shirts all over the United States or pair them with our Pizzas for a great gift idea.
---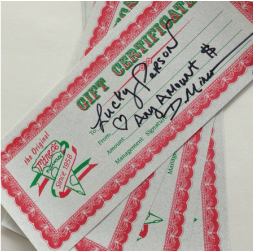 Mineo's Gift Certificates Available in Any Amount.

Order by calling our Squirrel Hill Location:
412-521-2053
412-521-9864

We accept all major credit cards for purchase & shipping of these items.


---